Link here
Excerpt:
A ridiculously tiny flat listed for rent in North London has caused a furor and is set to be investigated by the local council, according to The Guardian.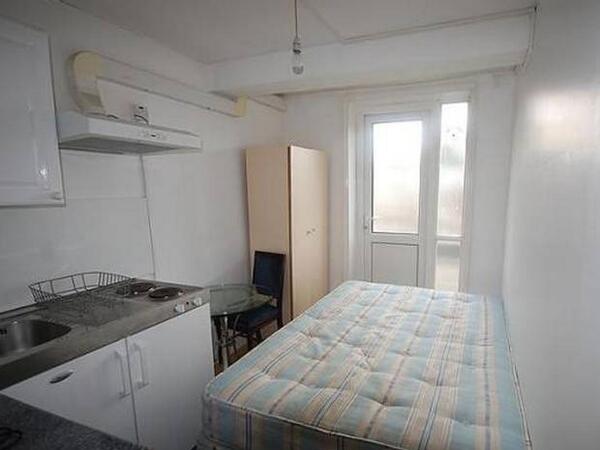 The "fully furnished" Kings Cross studio was listed for rent online earlier this week for more than $1,234 a month, despite the fact the single bed is practically touching the sink

.
The outrage here is completely misplaced. The reason that flats in London are so expensive are the horrendous laws regarding public spaces and building. London is a wonderful city, but the amount of land where residents are prohibited to build is stunning. Further, there are few sky-rises. I'm pretty certain there is plenty of money that could be made by building 10-20 story apartment buildings, but the local zoning laws make it prohibitive.
(Here is a google maps shot of London. In this screenshot there are three 3 parks that are all about the size of Central Park.)
The price of this flat is high because there are too many government regulations. Somehow I doubt the local government council will be able to figure that out, unfortunately.